"In UAE, 84% cited "lack of time" as the number one reason that prevented them from reading."
27% of adults did not read a book in 2021. With social media, streaming platforms, and video games competing for people's attention, reading was at an all-time low. And Kinokuniya, the UAE's largest bookstore, witness a steady drop in sales.
People want to read. But they believe they need more time to do so due to busy lifestyles. Yet, research showed that the average person in the UAE spends 8 hours on screen daily.
While the average person isn't reading, the world thought leaders, CEOs, and innovators are reading voraciously.
The web highlighted this fact by showing three critical people: Mark Zuckerberg, Bill Gates, and Oprah Winfrey.
The idea was to show a sea of people engrossed in a digital device but also focus on the one person among them: who was reading. Each execution was crafted about the protagonist, showing people on their phones around Mark, laptops around Bill, and tablets around Oprah. A lot of attention was paid to each person in every visual to make them distinct. Details were also carefully added to make the three protagonists look identifiable and stand out.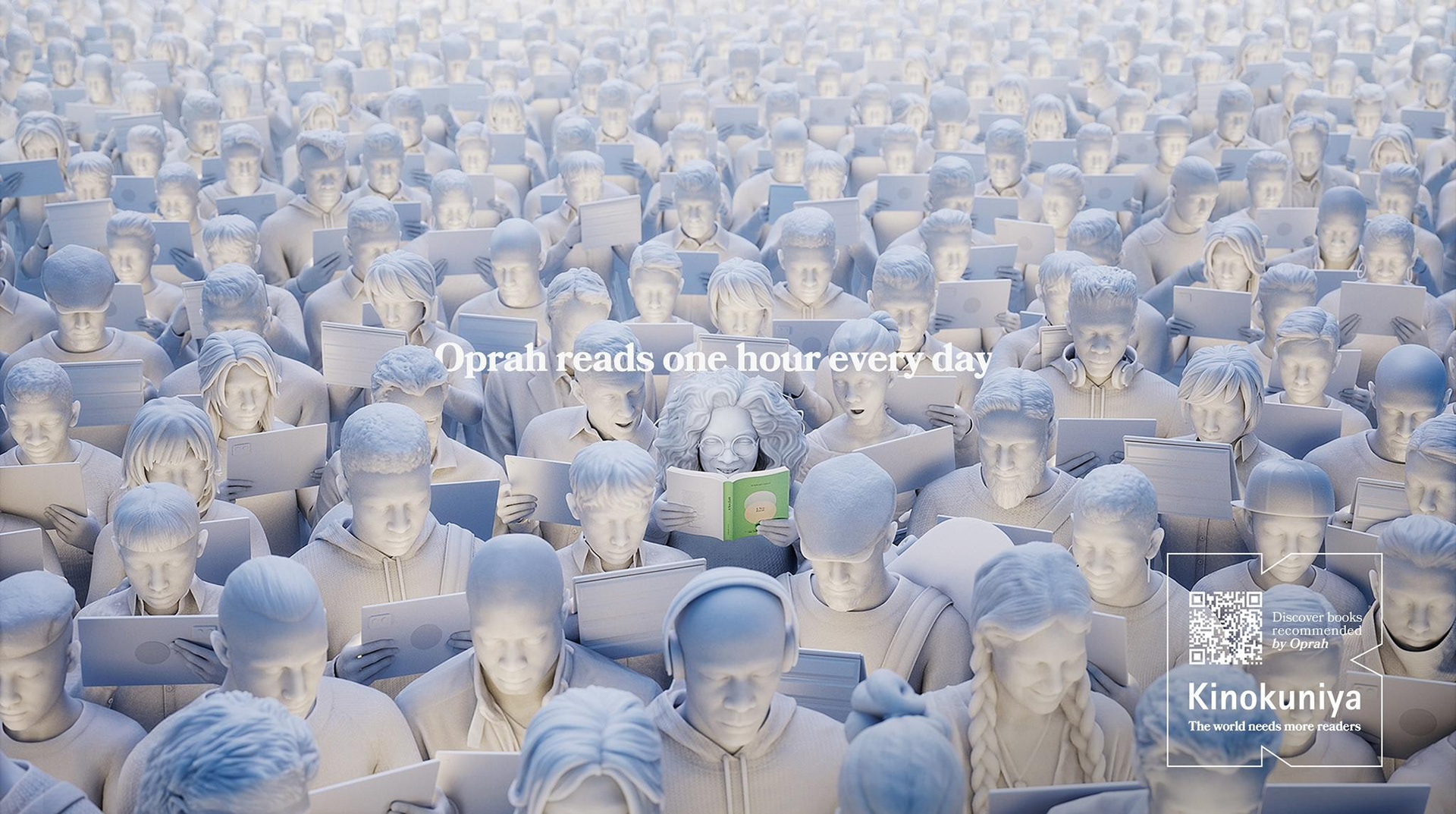 Client: Kinokuniya // Agency: Saatchi & Saatch, Dubai // Production: Prodigious ME, Dubai & La Manufacture, Paris// Music Composer: Vox Haus Music, Porto Alegre.